When given the opportunity to attend Cue Rockstar Math Edition this weekend, I answered the way I always do: "Yes!" Later, I realized I might be asked to actually DO math. What? This English teacher was shaking in her figurative boots. Turns out, there was no reason to fear. Here's why I'm glad I went:
1. I need to stop saying, "I don't do math." I used to be very good at math, but I didn't enjoy it. I made up my mind as an early student that I'm just not a math person. Well, when you tell yourself that, it's true. With pushing myself to a growth mindset mentality, I decided to stop. I tell my students often, in fact it's posted on my wall: "We are what we believe." We must model this as teachers. I am a math person! Well, I'm learning. I'm learning by failing. But learning.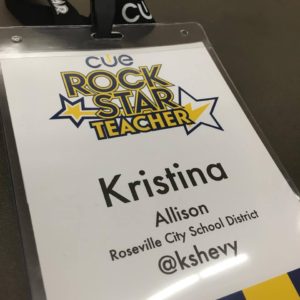 2. Good teaching is universal. Math teachers have a certain way of approaching things. They are problem solvers. They are infinitely patient, and they don't seem to mind taking extra time to work with students who are not getting it. They are masters of differentiating. Sure they like correct answers, but more than anything they want students to SHOW THEIR WORK! (I think I just heard you grumble.) As students, we want to get to the answer and move on, but a good math teacher is all about students understanding the process. And she or he won't give up until every student in the room understands. That tenacity is a model for any teacher. Plus inspiring as heck.
3. Awesome math teachers have even awesomer ideas. The hardest part of a Cue Rockstar is deciding on what sessions to attend. You couldn't go wrong at this camp. I started Saturday with John Stevens and his amazing ideas about assessment. He walked us through GoFormative and Quizizz , while looking and benefits and limitations of each. We also were able to have honest discussions about how to use assessments, including having the students assess us as teachers: a very powerful tool I will implement, right away. Ending the day with the other Classroom Chef (buy their book), Matt Vaudrey  was all about how to get the perfect classroom culture: Be nice. Be wrong. Sunday, my BBQ buddy Ed Campos, Jr. showcased how he transformed his class into a 360 degree learning space. It was mind blowing. I was sad not to have seen the incredible concepts Lindsey Blass, Michael Fenton and Fawn Nguyen. Of course, just hanging with them and even listening to their shreds, I grabbed some great teaching nuggets.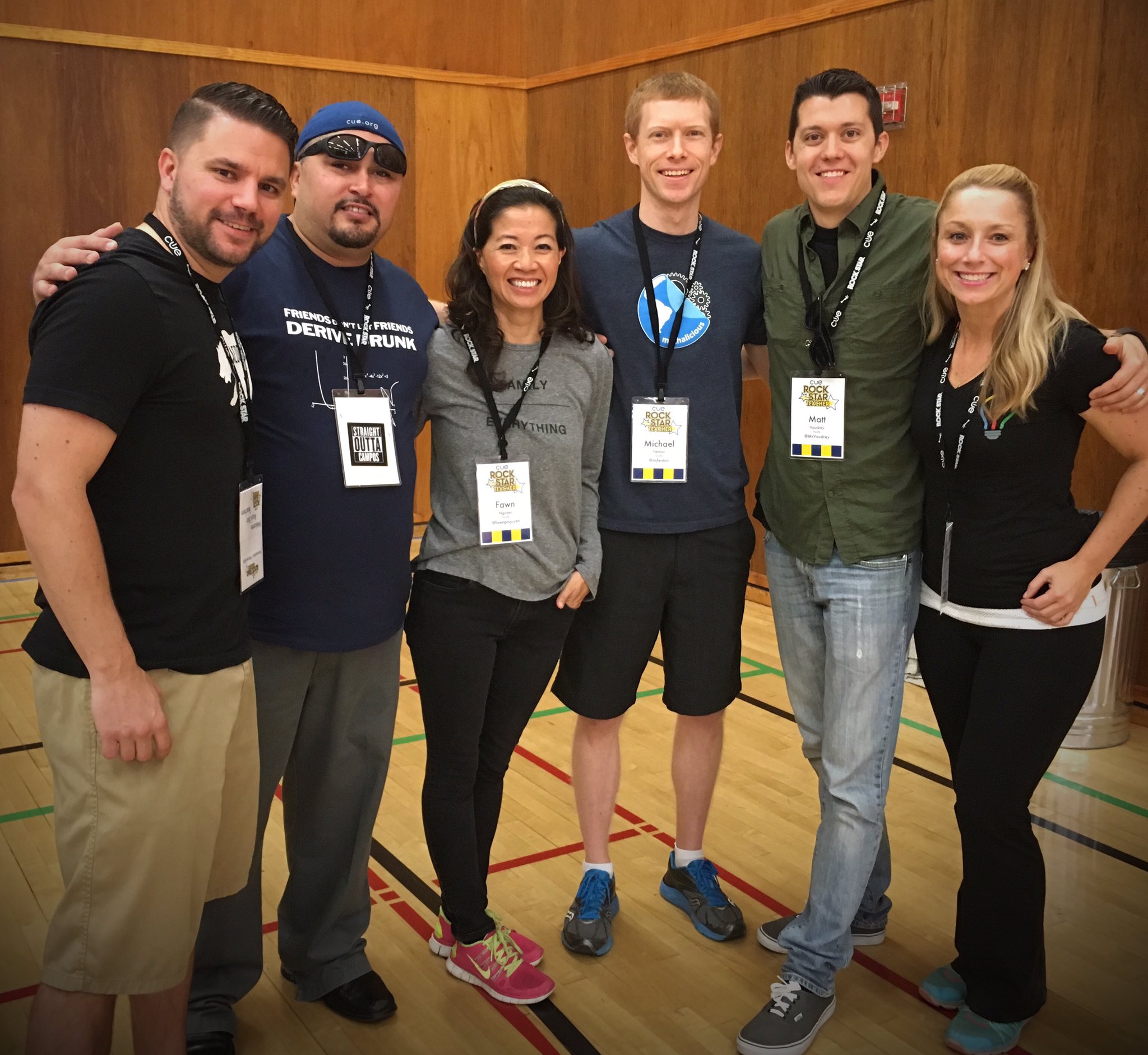 4. Math teachers are fun! Apparently it takes a certain person to teach math and those people are CRAZY. In a good way. They had me laughing constantly, never leaving a dull moment. Plus all the awesome math t-shirts! I mean, I didn't get some of them, but hoping my new found tolerance for math will lead me on the journey to understanding.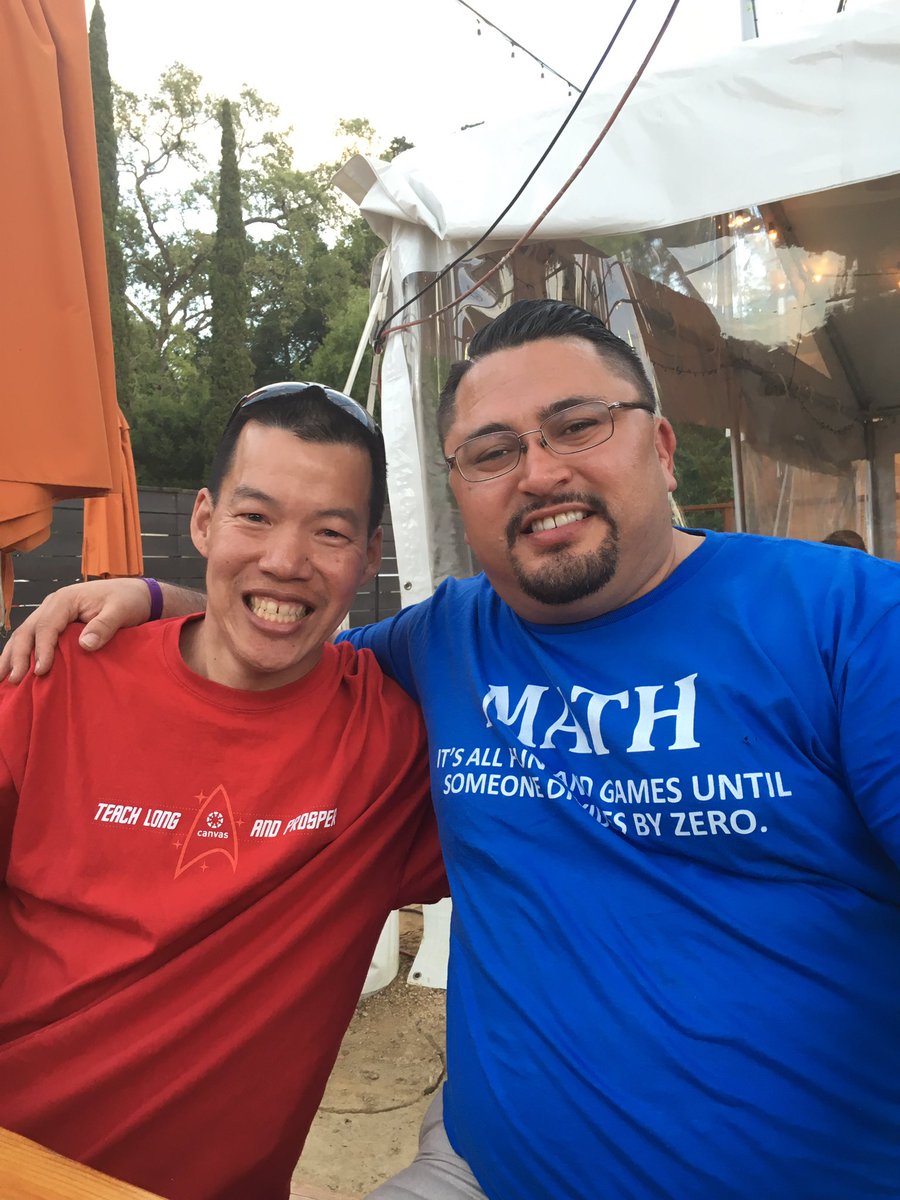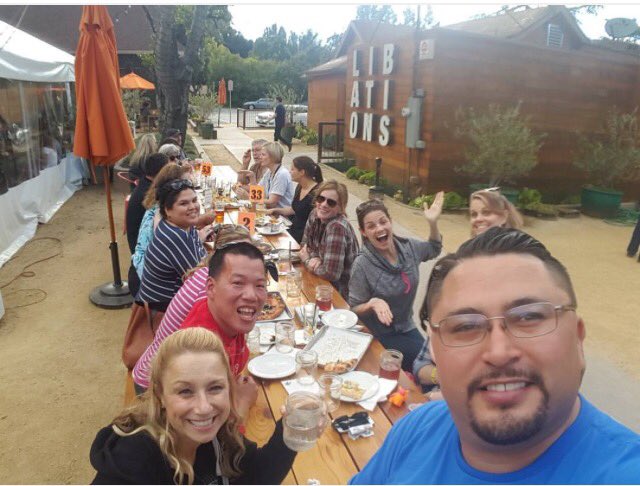 Session 3: Debriefing. Photo by @LindseyBlass1
While, teaching language arts will always be my passion, learning from other teachers is never a bad idea. Of course, making new friends is an even better idea! Cheers.