I have been teaching English for a long time. A very long time. I have spent hours writing feedback, inking up student drafts with corrections as a service and gift to my students. I kid, but really, I just want them to succeed. I want them to think about where they can grow as writers and spend time considering suggestions. Most of the time, though, my students just shove their papers into the abyss of their backpacks, feeding the zippered monster of never to be be seen again assignments. Why? Because I handed those papers back with a grade.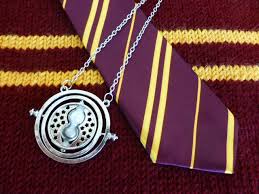 This year was going to be different. I was going to get better at giving students feedback. I have read many articles and blog posts that referenced Butler's study that showed  students who received comments alone demonstrated the greatest improvement (Butler, 1988), and Hattie's study that showed student self-assessment/self-grading has the greatest impact on student learning  (Hattie, 2012). Only how was I going to get students to actually READ and DO something with the feedback? Then last June, I read Cult of Pedagogy's post on Delaying the Grade: How to Get Students to Read Feedback by Kristy Louden. Suddenly, I had a "No, DUH," moment. Why hadn't I thought of this before?
Collecting the Best Draft
This trimester my students were tasked with writing an original Hero's Journey story. They wrote (and wrote and wrote) until some had over 40 pages (double spaced). They really got into it. We went through all of my "normal" ways of teaching: brainstorming, mini lessons, sharing and revising in writing groups, and when they were finally ready to collect,instead of calling it a "Final" draft,  I simply called it their best draft. "Best draft due on Friday."
Streamlining Feedback
Being  an 8th grade teacher, unless I had one of Hermione Granger's Time Turners, it is impossible to find the time to give extensive feedback to every student. Instead, I created a Doc with all the comments I could possibly make to an 8th grade student on a narrative. I started with looking at the rubric, then added as I was reading stories. Under each comment, I added a link to a video, website or blog post that could reteach the concept. This way, as I came across an issue in a student essay, I would simply add a comment on the document and paste the already prepared comment with the reteaching tool.
Feedback without Grades
As I was reading each narrative, I wrote down a rubric score for my purposes, only. No grade was shared with the student. I simply returned the writing and asked each to revise before resubmitting. When I looked at the stories a second time, I simply looked at the grade I had given the narrative in my notes and clicked "See Changes" in Google Docs.  No need to read the whole thing again! This made the process so much faster and efficient.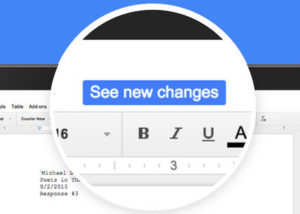 As Expected 
It happened just as I hoped. Students paid attention to my feedback! Not knowing their grades made all the difference. Not all did as good of a job as I had hoped. Some only fixed the areas I made specific suggestions and not where I made general statements. That is definitely something to work on next time.
Growth Opportunities
I did find that my grade book was sparse. I had a parent ask me why I hadn't entered any grades in such a long time. I really have no idea how to solve this issue, or even if it really is an issue. My students were learning during the process, and I didn't want to stop them to assess, simply for a grade in the grade book.
I would also like to develop a more extensive Doc of curated resources so I could create individual playlists for each student based on what each needs to revise. I am hoping to work on that list going forward, with some help from my network of colleagues across the nation.
In a perfect world, I would be able to sit down with each student and conference on each piece of writing many times during the process. The reality is, that takes time, the most valuable and scarce resource of my classroom. For now, I'll work on improving this process. I am sold.