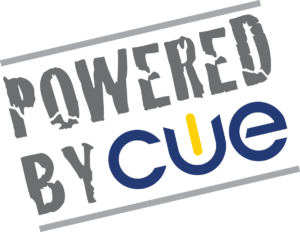 This post originally published at http://blog.cue.org/confessions-of-a-clipart-junkie/
If you follow Ryan O'Donnell (aka creativeedtech) on Twitter, or around town like I do, small pieces of brilliance seem to drop from the sky. That's mostly because he has a way of taking new tools or tech ideas and creating practical ways to use them in the classroom. He's also a pretty tall guy so his ideas tend to fall on normal humans like rain. Lately, O'Donnell has been creating these amazing graphics of listicles. Not only is this idea a great way to disemminate ideas to fellow educators online, it's also a great template to use with students. Of course, O'Donnell is quite the Jedi Master of templates. Check out his website for some awesome ideas.
A few weeks ago, one of his listicles caught my eye. O'Donnell's tweet read,
Confessions of a Clip Art junkie: I LOVED clip art. Tried to find the perfect image & even bought those mega-pack CD's. Finally kicked that habit though. Now it's all about photos & graphics.
Therefore, on behalf of Ryan O'Donnell, I am here to urge you to stop using clip art! Here are the ways you can shift your addiction to something more contemporary and relevant:
The Noun Project

— Icons are the answer for your latest projects and the Noun Project will provide you over a million for free. Simply sign up, search and download as Creative Commons. (Royalty Free requires a membership). I even found some really cool Star Wars icons! Credit is embedded in the icon already.
Adding images effective to your projects gets results. Consider using one of these sites. O'Donnell also suggests busting out your camera, or simply taking out your phone and snapping your own pictures. Those are always free.
Now that you have been educated in all the great FREE sites out there, it is time to break up with your clip art. Snip it out of your life. It is far more picturesque on the other side.