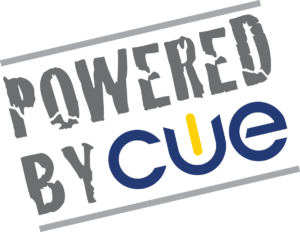 This post originally published at http://blog.cue.org/confessions-of-a-clipart-junkie/
"If you can dream it, you can code it." As I looked around the huge ballroom filled with eager educators, Hadi Partovi's words began to energize and excite me. It also seemed Partovi's words were having a similar effect on the overly air conditioned room, filled with over 500 teachers. Of course, it could have been the delicious spread of food in front of us, too. (The food! OMG.) As Partovi, the founder of code.org spoke, it became increasingly clear to me why we were all here. Our world needs us to engage, encourage and train students for the jobs of not just the future, the jobs of today.
Some interesting statistics about California:
There are 75,612 currently open computing jobs
The average salary for computing jobs is $110,078
Only 25% of high schools in CA offer AP Computer Science
Of those taking the AP test, most are white males
In 2016, the University of California did not graduate any teachers prepared to teach computer science.
CA has no dedicated funding for Computer Science Professional Development
If you want to know more check out California's fact sheet on code.org.
As I finished my velvety chocolate cake and laughed with my cohort of Northern California area teachers, (thank you Sacramento County Office of Education for being our regional sponsor), I knew TeacherCon was going to be an intense five days of learning, discussing and practicing ways to promote and teach computer science. My last thought before falling asleep in my hotel room (alone–we didn't even have to share rooms) was, "Why aren't there more teachers here?"
Our first day, (after the amazing breakfast spread), we separated into middle school and high school rooms. I sat down in the Sheraton conference room in Phoenix along with middle school teachers from Rhode Island, Pennsylvania, North Dakota, West Virginia, the list went on. We had gathered here with a similar goal, to learn a carefully scoped and sequenced computer science curriculum.
The problem with computer science instruction, especially in middle school, is that educators traditionally have taught programs that were cobbled together, with no clear path to the AP exam or other courses in high school. The beauty of the curriculum code.org has crafted is that each unit builds on the other from Computer Science Fundamentals (elementary) Computer Science Discoveries (middle grades) to Computer Science Principles (high school). And every bit of it is FREE for teachers to use. Yes, free.
Through the course of the five days of training, we met in groups with our cohorts from high school and middle school to discuss ways to bring more computer science to our schools, but I spent the majority of time in my Northern California cohort of middle school teachers, participating as a student in model lessons, then eventually teaching a lesson alongside a smaller group of teachers. This cohort model allowed us time to really get to know each other, building relationships beyond our own classroom of teachers we could lean on throughout the school year. We will also meet four more times this year for further instruction and collaborating. Honestly, I miss those awesome educators in my cohort already!
Oh and I forgot to mention this. The entire experience was FREE. TeacherCon, put on by code.org is well backed by some serious giants: Microsoft, Amazon, Google, just to name a few. (Find the whole list here.) While I know these companies have altruistic motivations in helping move education forward, they also have a vested interest in creating a future workforce. To the donors, it is money well spent. The need for graduates who can fill jobs in the computer industry is imperative.
The good news is things are moving forward. Trish Williams, from the California Board of Education, hosted a lunch for the California educators at TeacherCon and gave us the latest scoop. My state is expected to pass California's first ever model K12 computer science standards next month and more changes to curriculum standards are constantly being discussed. Williams assured us that she is fighting to see Computer Science education in all schools.
As Williams reiterated to us, all students deserve to learn computer science and explore if they have an aptitude for it. Even if they don't want to end up in a computing career, all students need to understand how the digital world they live in is made.
Wrapping up my week of intense learning (and gorging on scrumptious food), I walked away with one very important realization. I am a computer science teacher. As a secondary teacher who has spent most of her career in middle school English, I have always called myself an English teacher. Today, I took the sign off my classroom door that read, "Mrs. Allison–Language Arts." Tomorrow a new one goes up: "Mrs. Allison–Computer Science and Language Arts ."